NetJet receives the 1,000th Global
Bombardier held a ceremony earlier today for the delivery of the 1,000th Global aircraft family. It is a Global 7500 which is now owned by the US company NetJet. While this customer owns other aircraft from the Global family, this is their very first 7500.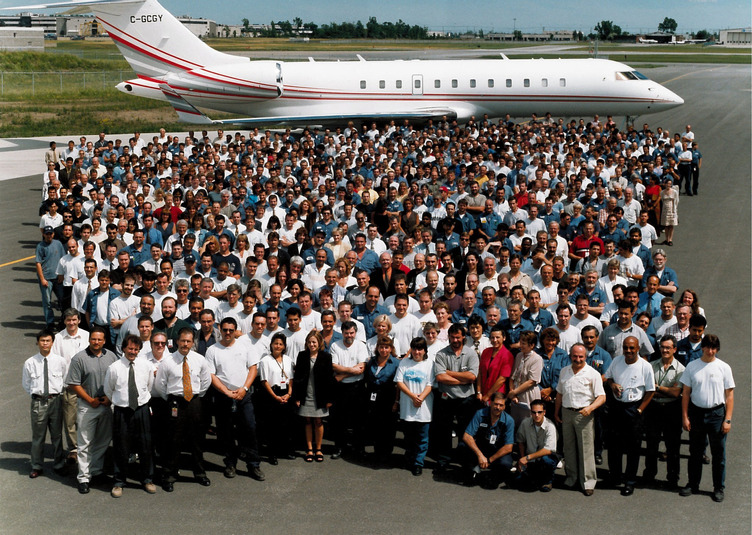 This delivery comes 25 years after the inaugural flight of the Global Express on October 13, 1996. Bombardier's business case rested on 200 deliveries to make the program profitable. At that time, several analysts said that the manufacturer would never manage to sell so many. They argued that the market for business jets over $35 million was too small. 25 years later, Bombardier will likely deliver over 70 Global just this year. This program is now Bombardier's biggest seller. Les Ailes du Québec published a series of four texts on the Global Express. Click here to read the first one.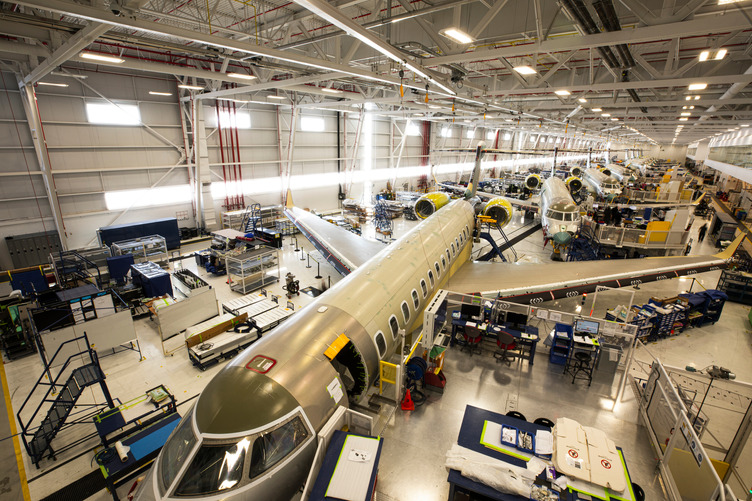 Not Two Are Alike
When Bombardier completes assembly of a Global in Toronto, it is certified without its interior finish. At this stage, the interior has no interior panels and cables and other systems are visible. In fact, its condition does not allow passenger transport.
The aircraft is then transferred to the Laurent Beaudoin finishing centre in Montreal, where it will be completed according to the customer's specifications. There are endless combinations, floor coverings, furniture, finishes and colours. To this must be added the optional systems and the various cabin configurations. Once the interior finish has been completed and verified, an additional type certificate is then issued. The latter precisely defines all the additions, the total weight of the device and its mass and balance. The result is that no two Global Express are the same. You can also subscribe for free at our YouTube Chanel
>>> Follow us on Facebook and Twitter