Canadarm2 will receive a brain by 2020
The Canadian Space Agency (CSA) announces that the arm of the Canadarm2 International Space Station will be equipped with artificial intelligence to perform certain tasks in a completely autonomous manner and without any human intervention.
It has been more than a year since the CSA worked with MDA, which designed Canadarm2, and Menya Solutions, a small firm in the Sherbrooke area specialized in artificial intelligence, to develop an artificial intelligence program for the Canadarm2.
The medium-term goal of the CSA is to make Canadarm2 as well as Dextre, this ground-controlled robot in charge of the maintenance of the international space station, fully autonomous in order to participate in space missions to Mars. The first step in this phase of space exploration is to place a fully autonomous space station in orbit around the moon. Canadarm2 and Dextre would be responsible for the exterior maintenance of this station and must be able to do so without human intervention.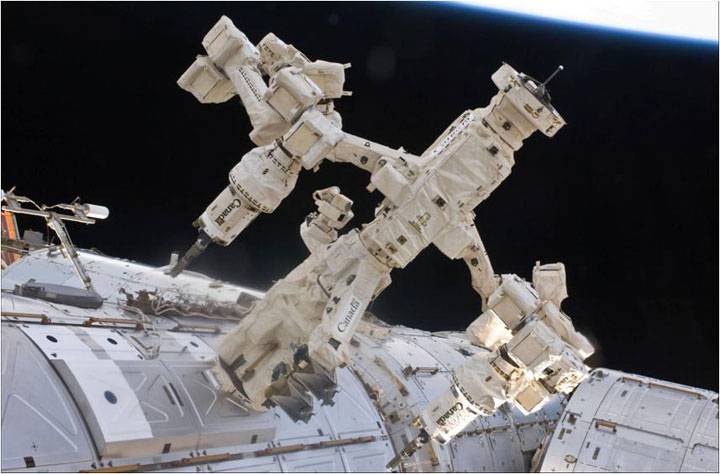 Other features will be added to the Canadarm2-Dextre tandem, such as capturing ships launched in his direction. The CSA wishes to remain at the forefront of space exploration with the development of this intelligent duo.
>>> Follow us on Facebook and Twitter