Flying on Air Canada's A220-300
On June 23, I made a round trip from Montreal to Toronto with Air Canada. My main goal was to assess how air travel takes place in the COVID19 era. I aslo arranged for my two flights to be on the A220-300. This text relates only to the Air Canada's A220-300, that on journeys related to COVID19 will come in a few days.
Economy class
Whenever possible I always avoid traveling in economy class which I find downright uncomfortable. But in order to properly assess the Air Canada's A220-300, I limited myself to this part of the cabin.
Usually it takes me about 30 minutes before I feel discomfort in economy class. This is not the case with the Air Canada's A220-300 seats, which are 19 inches wide. I was pleasantly surprised by the comfort they offer for the legs despite a 30 inches pitch. I was also able to use my Mac Book and take notes.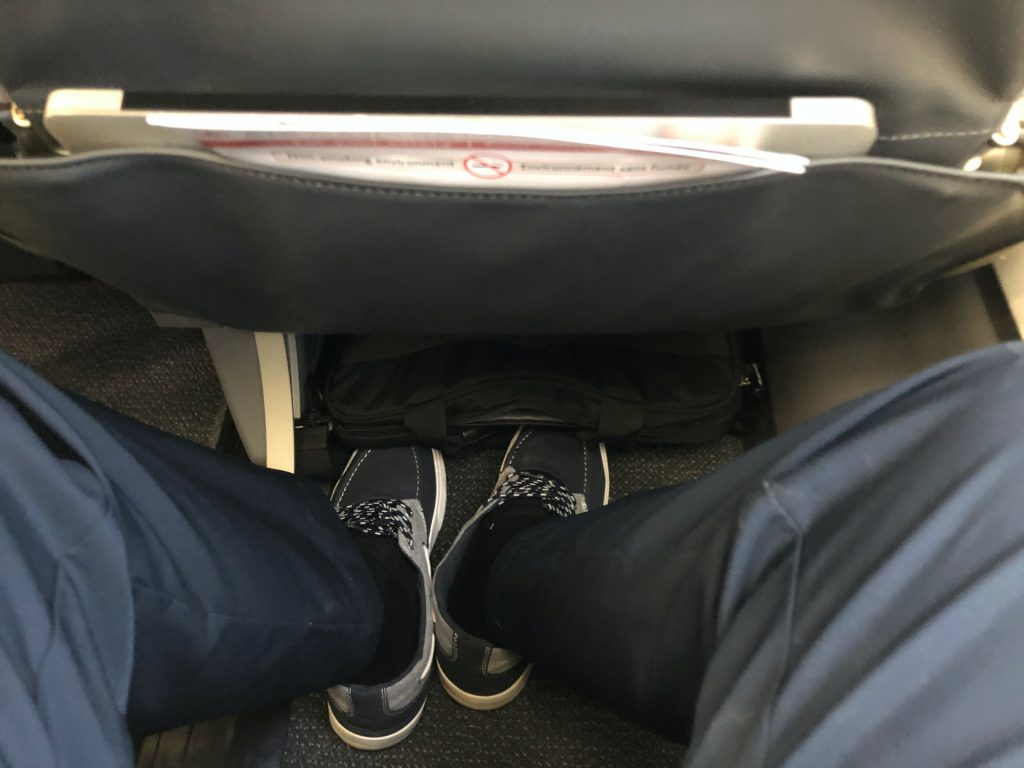 All seats have a touch screen entertainment system and USB sockets. A standard poer outlet is also available at all rows.
The A220 cabin
The A220 offers the most spacious and brightest cabin in its class. The 60% larger windows let in plenty of daylight which contributes to the impression of clearance. I'm the kind of passenger who continually looks out the window and the A220 as a lot. All rows of seats have at least one window, some rows even have two even in economy class. So I can say that I spent a lot of time looking outside.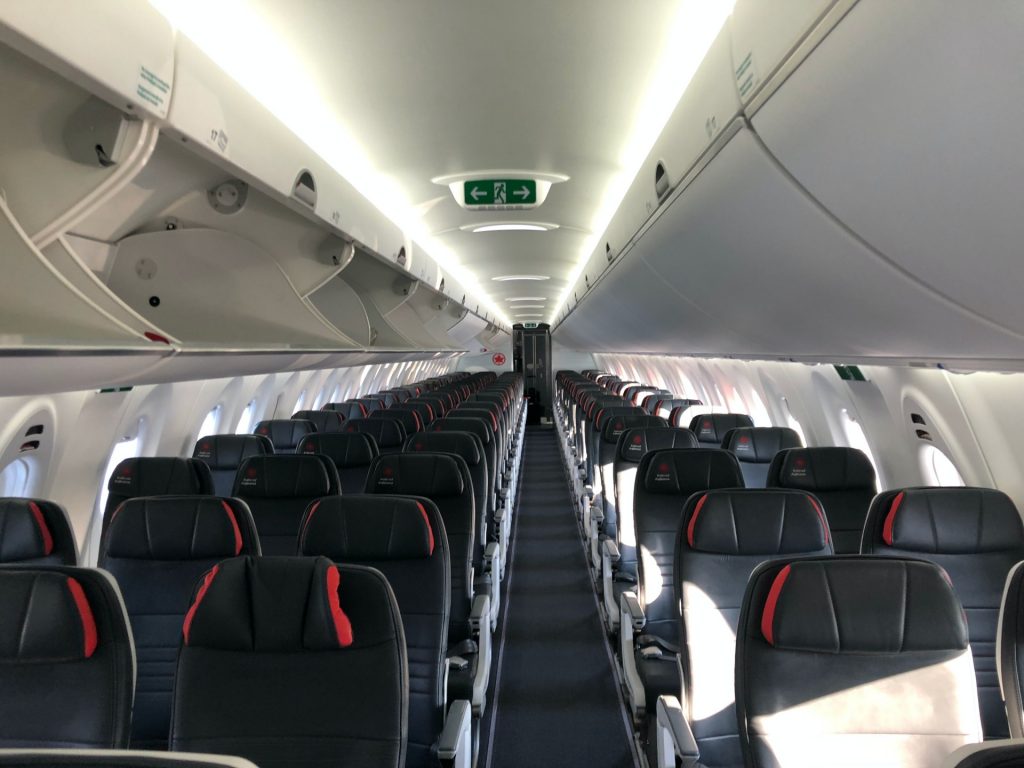 Generally, the A220's cabin is quiet unless you are in a window seat near an engine. On the way out, I was in seat 16F which is right next to the front of the right engine. During my stopover in Toronto, I changed my reservation and opted for seat 30A in the back of the left engine. The difference was important and it was much more enjoyable.
Some technical aspects
Because of the pandemic, the planes are almost empty, barely 50 passengers towards Toronto and 35 passengers on the returning flight. To save fuel, the engine power is reduced on takeoff and during the climb. During takeoff at Montréal-Trudeau, the power setting was 78% of its nominal value. Consequently, the take-off run was very long as was the climb to cruising altitude. It took us almost 20 minutes to reach the cruise altitude of 28,000 feet. This gives the cabin pressure time to adjust very gradually which is pleasant for the ears.
With a climb rate of almost 1,500 feet per minute, the speed was still close to 420 knots. Cruising speed was approximately 440 knots on the return flight. We therefore only stayed at this altitude for 15 minutes before starting the descent. This typical for flight between Montreal and Toronto.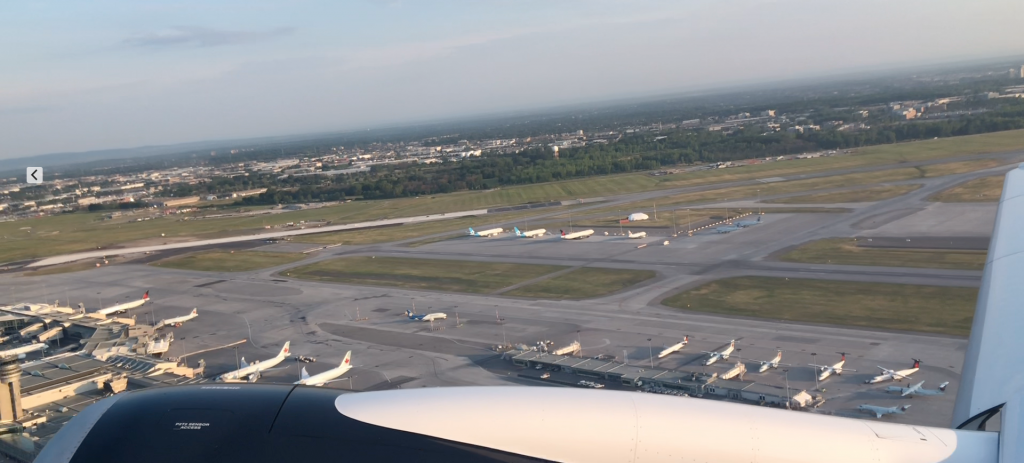 Conclusion
With its 19-inch wide seats, the Air Canada A220-300 offers the best comfort in economy class. If you have to travel, do not hesitate to choose flights with this device when possible. In addition, with the COVID19, there is no longer food services on board, which considerably reduces the advantages of business class for a short flight from Montreal to Toronto.
If you book more than two weeks in advance, Air Canada offers a round trip between Montreal and Toronto at $ 240. This is a good opportunity to test the A220-300 with a round trip in the same day. Please note, not all flights are operated by A220-300s. For early riders, flight AC481 departs from Montreal at 6 a.m. and flight AC408 leave Toronto at 11 a.m.
>>> Follow us on Facebook and Twitter