OWG, the new airlines from Montreal to the Caribbean
Nolinor announces a new airlines that will be named OWG. The new company will operate from Montreal-Trudeau and will offer scheduled flights to the Caribbean year-round.
OWG President Marco Prud'homme hopes that operations will begin in November. But, he specifies that it is COVID19 which will have the last word on the date of the first flight. If this is not possible this fall, the company will delay the opening in 2021.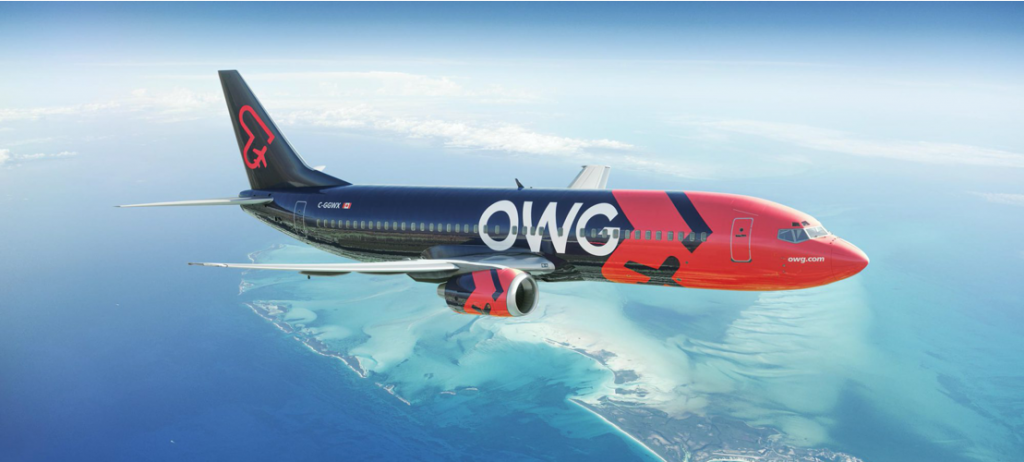 OWG positioning
Nolinor is a company with more than 25 years of existence in the airline industry. Its culture is centered on safety, quality of service and respect for the customer. This same culture will be that of OWG, forget the model of the low-cost carrier without services. The company therefore intends to offer a good experience to passengers so that they can start their vacation on a good note. OWG will therefore offer quality on-board service. For his part, Mr. Prud'homme defines the company in this way: "OWG is not a LOW COST or an ULTRA LOW COST, it is a HIGH LOVE. This is why we have a heart in our logo. "
MR. Prud'homme stresses that reimbursing passengers for flight cancellations will be part of OWG's philosophy. This policy is likely to attract the attention of passengers when the airline begins sales. The airlines will concentrate on selling flight tickets and will avoid selling packages. Transport minister Marc Garneau has approved the airlines yesterday.
The company's marketing strategy will be largely based on social media. (I'm not going to complain about it). OWG is currently working on the development of an app for reservations.
The operations
This fall, OWG plans to use two aircraft and a third will be added in January. Nolinor Aviation's B737-300 will serve as a standby aircraft in the event of a mechanical problem. The company will rely on Transol for its ground handling at Montréal-Trudeau.
OWG's three B737-400s include the "increased gross weight" option with the landing gear and the reinforced structure. This version also has larger fuel tanks. OWG will configure the cabin with 158 seats all in economy class. These seats are new model and are 50% lighter than the old ones. With this configuration, the B737-400 will have a payload approaching that of a B737-800. This will allow the company to extend the travel distance of its aircraft.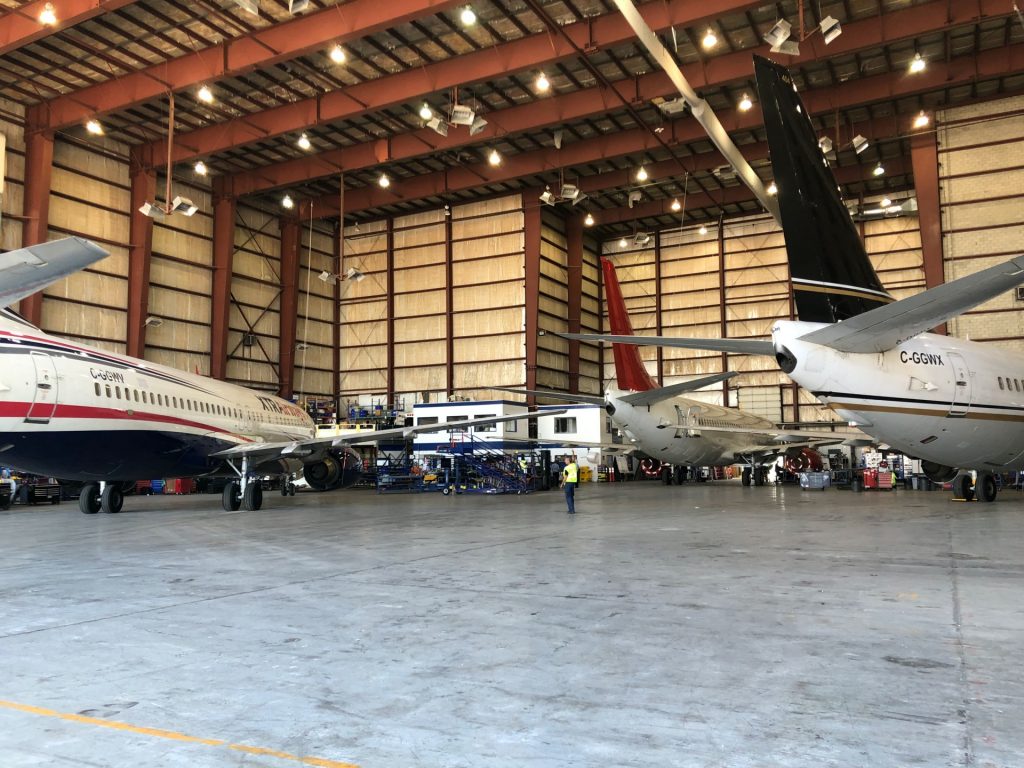 To Nolinor, adding an airline with scheduled flights is the least complicated of its diversifications. It must be said that the B737-400 are on the same type certificate as the B737-300. This made the task less complex and avoided having to create a second organizational structure: chief pilot, chief engineer, etc. In addition, the company already has a large stock of parts for its B737-300 which is compatible with the 400.
Conclusion
It has been a good fifteen years that we have not seen a new airline in Quebec. One must be careful with comparisons with the past before drawing a conclusion. Nolinor is a company that still has 25 years of experience. In addition, 10 of its 13 B737s will be assigned to other contracts which will generate most of the revenue. Nolinor considerably reduces the risk by affecting only 23% of its aircraft on this airline. It therefore has a good margin to adjust.
COVID19 has had devastating effects in the airline industry and we had reported so many bad news. The arrival of OWG is a breath of fresh air and a glimmer of hope for the post-pandemic era.
>>> Follow us on Facebook and Twitter