Airbus delivered 611 planes in 2021
Every year end, Airbus is doing a late-year delivery blitz and 2021 is no exception. In December, the aircraft manufacturer delivered 93 airliners to bring its annual total to 611. Here is the table of deliveries by family of aircraft as published by Airbus: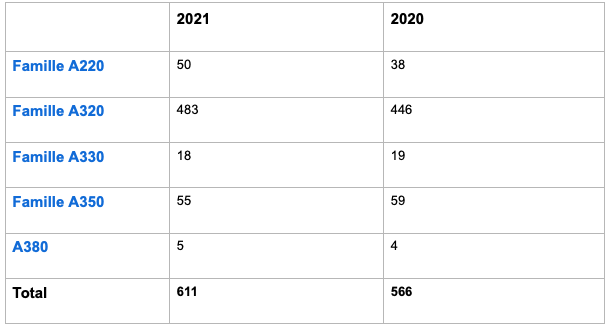 In the case of the A220, the company recorded 64 gross orders and 10 cancellations for 54 net orders. However, there are still a number of purchase intentions that were signed in 2021 and will come to fruition in 2022. In addition, 22 firm orders must already be added in 2022 with the announcement of Azorra.
For the annual report, Airbus always publishes a graphic representation of the orders and deliveries shown below :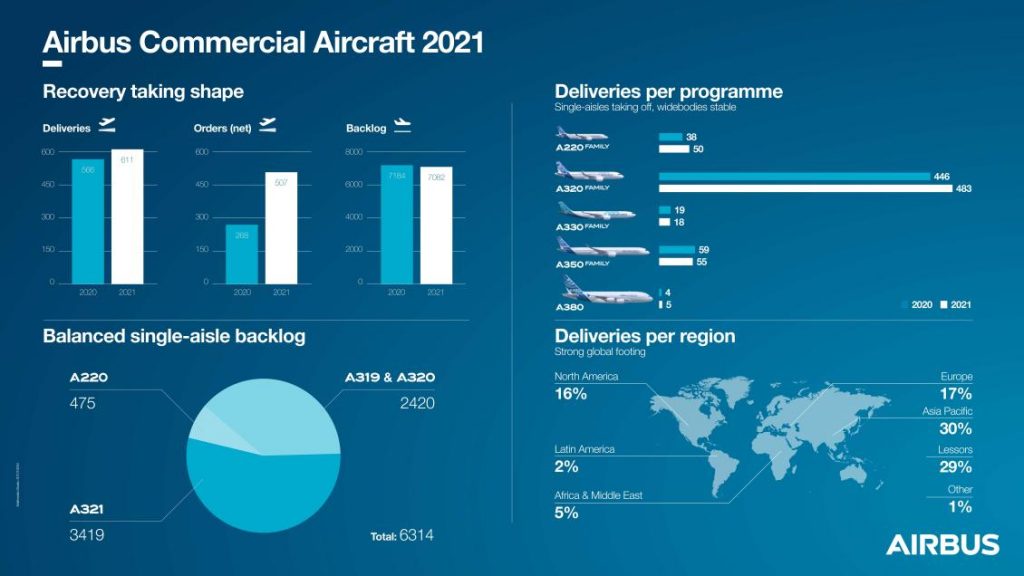 >>> Follow us on Facebook and Twitter