Pratt & Whitney acquires a Dash8-100 and bases it in Calgary
According to the Canadian Civil Aircraft Register, on February 5, Pratt & Whitney Canada registered a Dash8-100 with tail nimber C-FETB. The aircraft is serial number 228 and was manufactured in 1990. The most up-to-date data we have found on it is from April 2017; it was then owned by Piedmont Airlines, it had 61,555 flight hours and 69,819 cycles. Surprisingly, the base of operations for this Dash8-100 will be Calgary while Pratt & Whitney Canada has no facilities there.
When we asked Pratt & Whitney Canada's media relations about the purpose of this new acquisition and whether it was based in Calgary was related to Viking Air's presence, we were simply confirmed that the new aircraft was at Mirabel at the moment and an update would be made when the time came. With respect to Viking, Pratt & Whitney Canada's media relations suggested we question them. On the Viking Air side, we were told that the acquisition of the Dash8 program was still not complete and that it was impossible for them to comment on this program at this time. We were asked to ask Pratt & Whitney Canada about the presence of the Dash8-100 in Calgary.
In October 2018, we published a text that discussed the possibility for Pratt & Whitney Canada to develop a FADEC version of the PT-6 and PW-100 engines. The indications we had at the time were that these new versions were intended for new aircraft rather than being a retrofit for existing aircraft. But Viking Air's way of doing things is first to develop an supplemental type certificate (STC) in order to reduce the amount of investment and accelerate the return on investment. Since the Dash8 is an aircraft that is aging well and there are still many in service, the conversion potential is high enough for Viking Air and Pratt & Whitney to consider converting.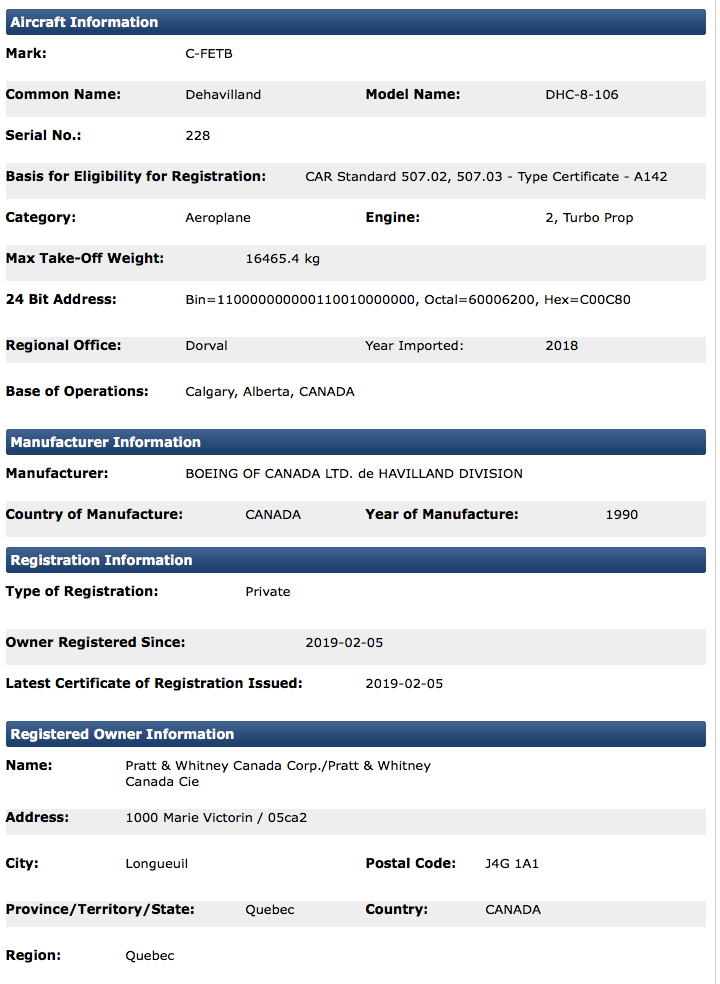 >>> Follow us on Facebook and Twitter