TRU Simulation CL-415 Simulator
TRU Simulation likes to tackle challenges that discourage competitors; In 2016, the company began the development of a simulator for the Twin Otter 400 now built by De Havilland Aircraft of Canada. In January 2018, the simulator received Transport Canada Level D certification, becoming the first float plane simulator to receive this certification.
For the CL-415 simulator, TRU Simulation's President, Mr. Gunnar Kleveland, explains that it was the Australian company Anset Aviation Training who approached them in 2017 because she saw a business opportunity in Europe. Anset placed an order for a simulator to base it at its training center in Milan, Italy.
Mr. Kleveland is very proud of the work done by the TRU Simulation team in Montreal and he explains why: taking off, flying and landing a plane safely is a remarkable technological achievement. Developing a machine that replicates all the flight stages of an aircraft in all weather conditions is of extraordinary complexity that few teams of engineers are able to succeed.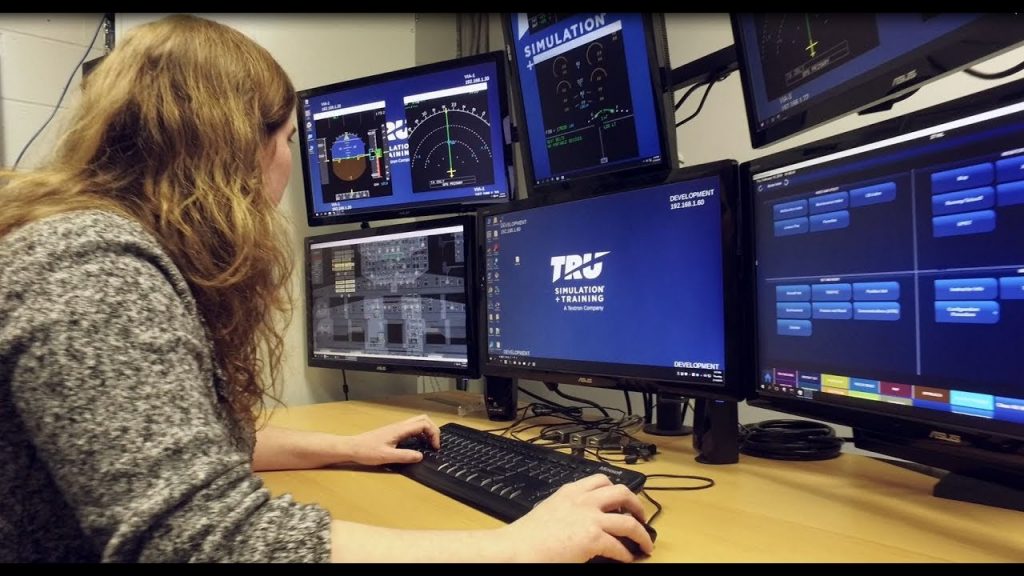 In the case of the CL-415, it is also necessary to reproduce the different wave conditions (high or low) as well as the wind when the aircraft is on the water scooping. It is also necessary to reproduce the rapid increase in mass, displacement of the center of gravity and their combined effects on flight controls. Then there are the conditions for dropping over a fire; it is then necessary to reproduce the turbulences and the strong updraft which vary according to the winds and the intensity of the flames. Programming a simulator to reproduce these conditions requires a lot of creativity and effort. At the beginning of March 2019, the D level simulator was delivered to the Anset facility in Milan.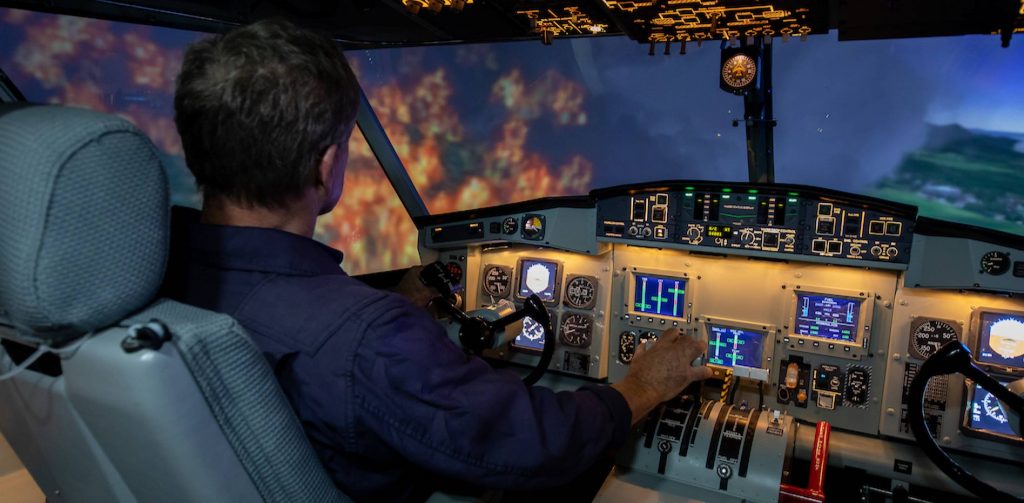 Having a D-level simulator allows CL-415 operators to reduce their operating and also to reduce the number of cycles on engines and aircraft components. But the first and most important goal of a simulator is to improve safety; in the case of an aircraft that performs missions as complex as the CL-415, it is a great improvement because the simulator can reproduce conditions that were impossible to reproduce otherwise.
With the shortage of pilots, the D-level simulator offers the opportunity for operators to recruit pilots who have a good flying experience but none on seaplanes and train them safely. This allows for a significant expansion of the recruitment pool.
>>> Follow us on Facebook and Twitter