Structure assembly of the first A321XLR is complete for its maiden flight in 2022. In the coming weeks, interior finishing will be completed as well as the first power-up. Part of the cabin will not be completed to accommodate the instrumentation for flight tests. It is only at the last stage of manufacture that the two LEAP-1A engines will be installed and tested. This first A321XLR has the serial number 11000.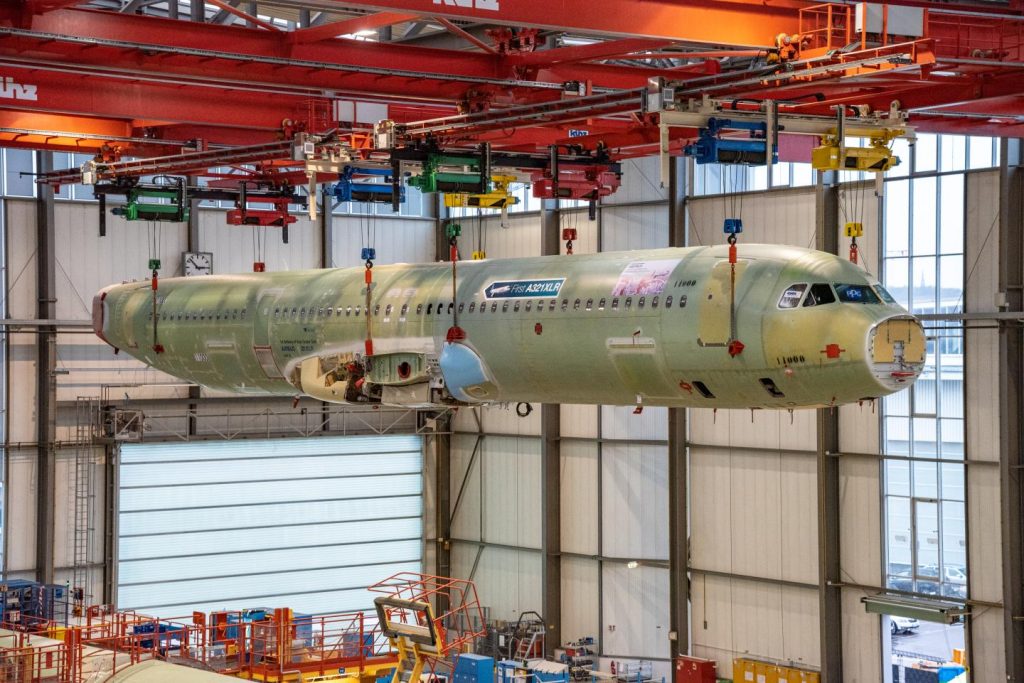 The three planes for the flight test program will all be assembled at the Hamburg site in Germany. This site has four assembly lines for single aisles. Line 2 on this site is responsible for the first three A321XLRs. The serial numbers of the other two test vehicles will be 11058 and 11080. I suspect that at least one test aircraft will be fitted with PW1100G-JM engines although Airbus does not mention it. Once the first three copies are completed, the Hamburg team will share their learning with other Airbus sites. All sites where A321s are assembled will eventually be able to assemble A321XLRs.
Remember that the range of the A321XLR will be 4,700 nm, thanks in part to an additional fuel tank. The latter is located in the rear fuselage and has a capacity of 12,900 litres. The sewage tank has also been enlarged to accommodate longer flights. The space in the baggage compartments has therefore been reduced to make room for these two tanks.
>>> Follow us on Facebook and Twitter