Air Canada flight testing the B737MAX?
Update
We have received an answer from Transport canada in French and we translated it:
"These flights are authorized by Transport Canada and we are sometimes on board. These flights are required to maintain the validity of a handful of ACP AC Check Pilot (Minister Delegates) when the Max is re-authorized for passenger transportation.
The CARs require a pilot to perform a minimum of two sectors per 6-month period. Since AC pilots do not fly the NG like at Sunwing or WEstjet, they are at a dead end because we are approaching 6 months since commercial flights stopped. So we authorized these flights to maintain a minimum number of Minister's Delegate Pilot (PVA) for return to service. These pilots will be used to perform a line check of other pilots who will not fly both segments.
The three-day flight maintained the validity of 3 pilots per day as there are 6 segments per day and the segments only count as pilot-in-command (PF)."
Sincerely,
Pierre Clement,
 "Chief National Flight Operations

Ottawa
According to flightaware data below, Air Canada flies with one of its B737MAX. You can click on the image to access the page.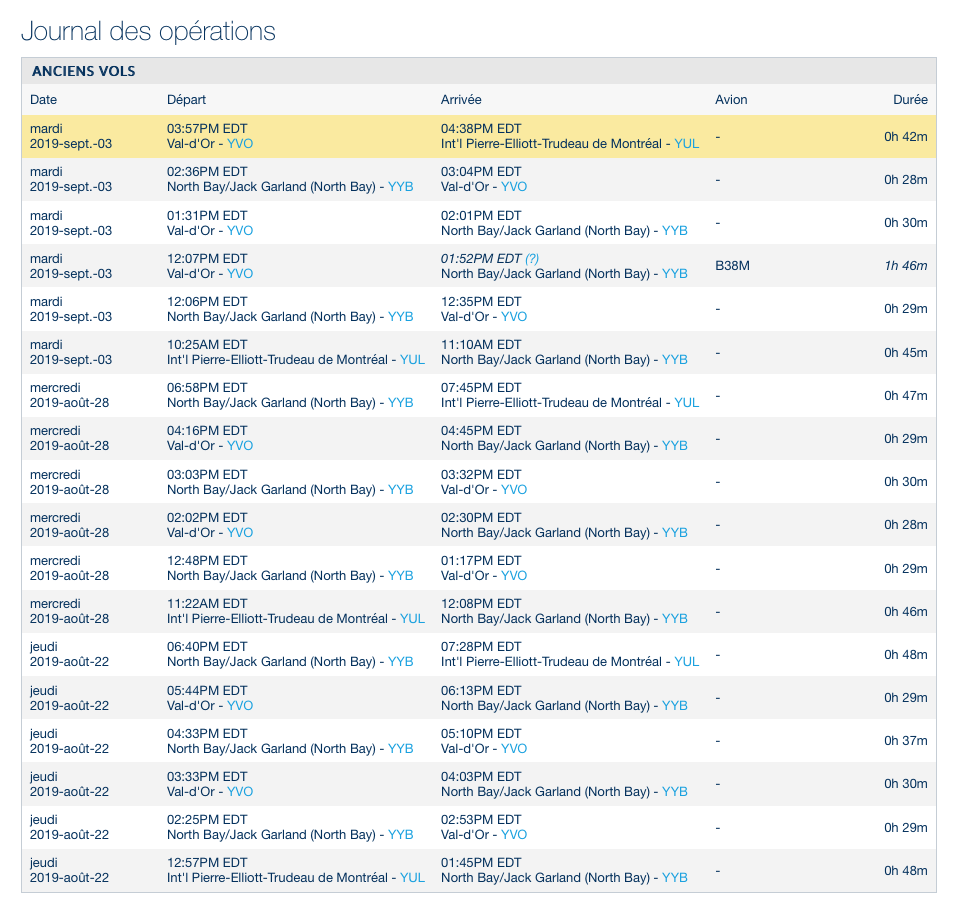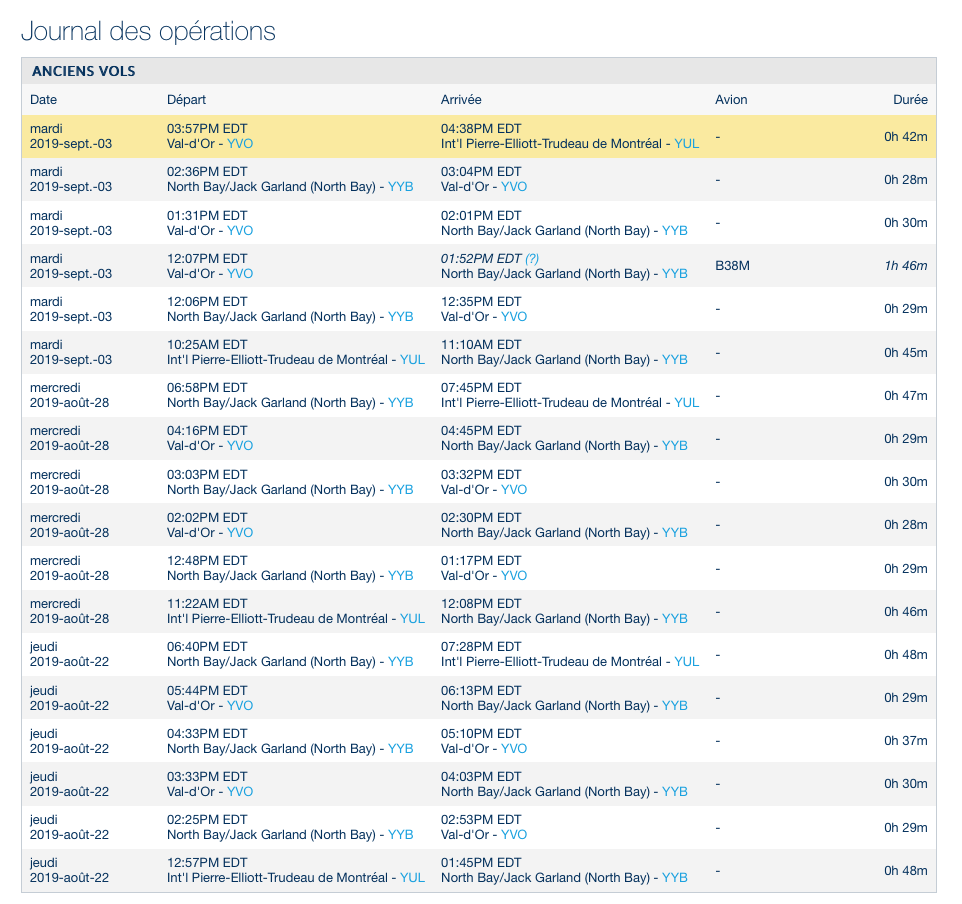 The aircraft used is serial number 61230 and was registered on March 4th. As we can see, Air Canada makes six flights in one day. During these flights there is no touch-and-go's and all have a duration of less than 50 minutes. The flight profile is relatively stable on the climb, cruising and during the descent.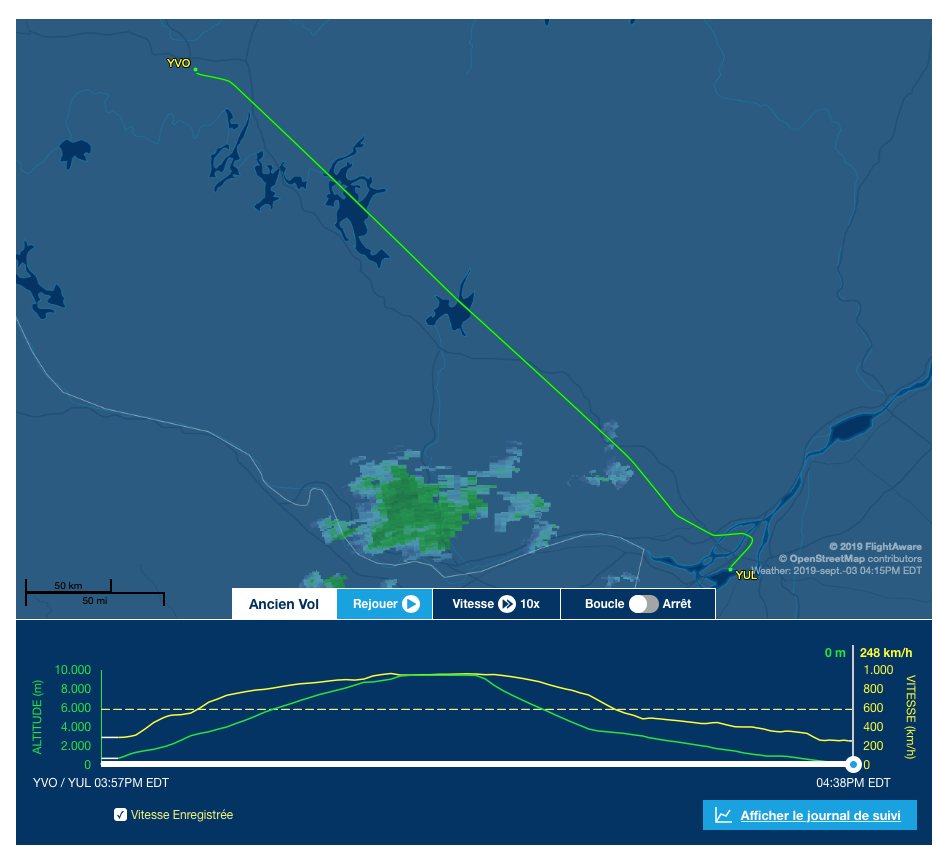 We are awaiting an email return from Air Canada to obtain clarification on the purpose of its flights
>>> Follow us on Facebook and Twitter